m  a  r  k    e  r  i  c  k  s  o  n    p  a  i  n  t  i  n  g  s


Lt. Ernest Anders Erickson
Air Corps 1942 - 1945



Click to view Lt. Ernest Anders Erickson's complete thirty five 
mission list and twelve B-17 Flying Fortresses flown between
March 27th thru August 26th, 1944 out of Horham Airfield, England.

Merry Christmas Mr. Erickson

My father Lt. Ernest Anders Erickson in February of 1944 standing with a big grin on his face in front of the Red Feather Club at Horham Airfield (Station 119) in England. He had been looking forward to getting to England and his combat flight assignment.
Ernest Anders flew for the 8th Air Corps - 95th Bomb Group (Heavy). More specifically he flew a good part of his 35 missions abroad the "Lili of the Lamplight (44-6085) as a member of the 334th Squadron.
Lt. Ernest Anders Erickson - Lady Fortune-Carmenís Folly (42-97858)
Click to view a High Resolution image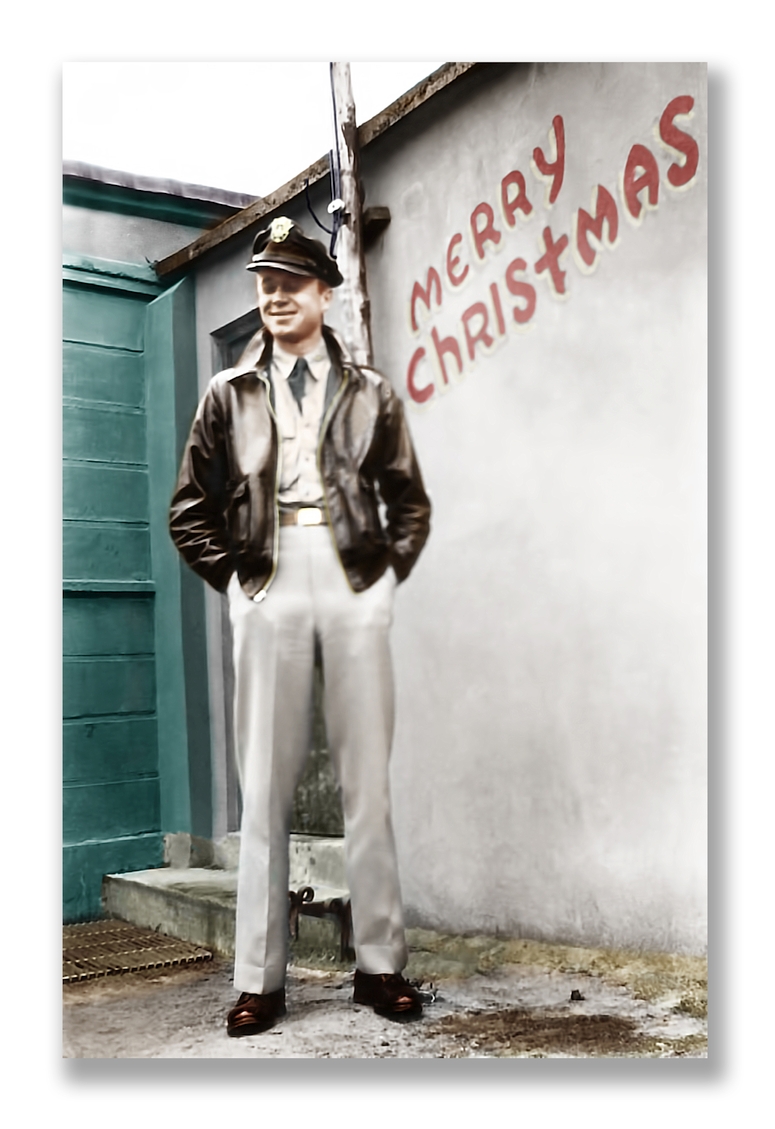 © Mark Erickson 2017 All rights reserved.

This copyrighted material may not be republished without permission.
Contact via Email @ Mark Erickson or visit his website @
http://markerickson.com/Family_History
Links are encouraged.





Return to Ernest Erickson Page 1 | Return to Ernest Erickson Page 2 | Return to Ernest Erickson Page 3






h  o  m  e

Contact 510.893.2800 Biography