m  a  r  k    e  r  i  c  k  s  o  n    p  a  i  n  t  i  n  g  s


Lt. Ernest Anders Erickson
Air Corps 1942 - 1945



Click to view Lt. Ernest Anders Erickson's complete thirty five 
mission list and twelve B-17 Flying Fortresses flown between
March 27th thru August 26th, 1944 out of Horham Airfield, England.

My father Lt. Ernest Anders Erickson having some fun with his Cadet friends after graduation from Advanced Flight Training at Blackland Airfield in October of 1943.
Blackland Army Airfield located five miles northwest of Waco, was activated in June 1942. It was initially named China Springs Army Air Field and was also known as Waco Army Air Field No. 2 before being renamed after the local black soil. It was first a glider training school and in October 1942 became an advanced two and four engine pilot school.
Click to view a High Resolution image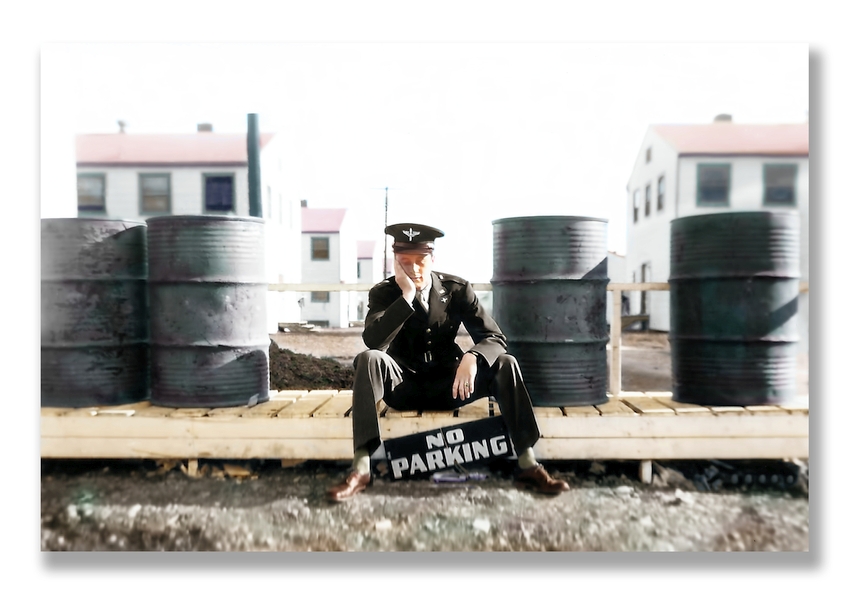 © Mark Erickson 2017 All rights reserved.

This copyrighted material may not be republished without permission.
Contact via Email @ Mark Erickson or visit his website @
http://markerickson.com/Family_History
Links are encouraged.



Return to Ernest Erickson Page 1 | Return to Ernest Erickson Page 2 | Return to Ernest Erickson Page 3






h  o  m  e

Contact 510.893.2800 Biography