m  a  r  k    e  r  i  c  k  s  o  n    p  a  i  n  t  i  n  g  s



Family Photographs  - 1865 - 2017
Sweden * Italy * England * France * Germany
New York City * California * Colorado * North Dakota


My Aunt Dian Marcella (Boutrous) Erickson photographed by her brother Lt. Ernest Anders Erickson outside their home on Jefferson Avenue in Bismarck, North Dakota in October of 1944.
My father had just returned from serving with the 95th Bomb Group at Horham Airfield in England. He had completed 35 missions over Nazi occupied Europe. He had looked so forward to getting back to Bismarck and spending time with his family and especially his kid sister. Dian was barely two years old when he left for San Antonio to train as a pilot with the Air Corps in early 1942.
Ernest Anders had returned in October of 1943 for a visit to Bismarck while on leave. He would soon be heading to England and serve as B-17 pilot flying combat. Two photographs can be seen below from that time. His mother Clara Amelia (Nelson) Erickson and Dian featured in those two photos.
Photograph of Dian by Lt. Ernest Anders Erickson
2nd & 3rd photographs by Frank G. S. Erickson
Click to view a High Resolution image

Click to view a High Resolution image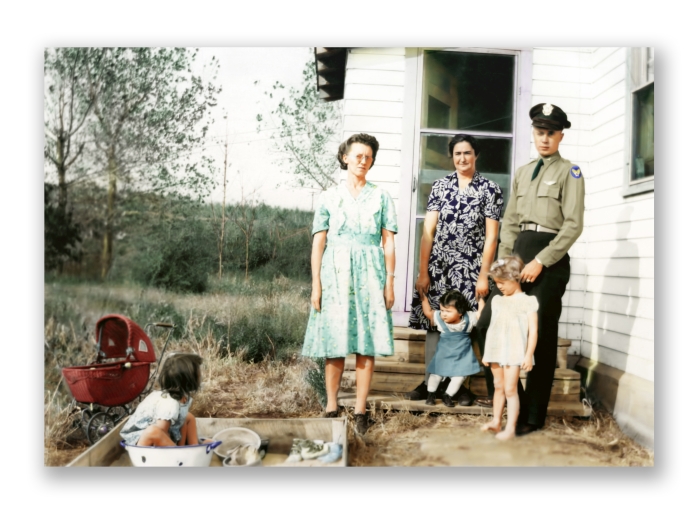 Click to view a High Resolution image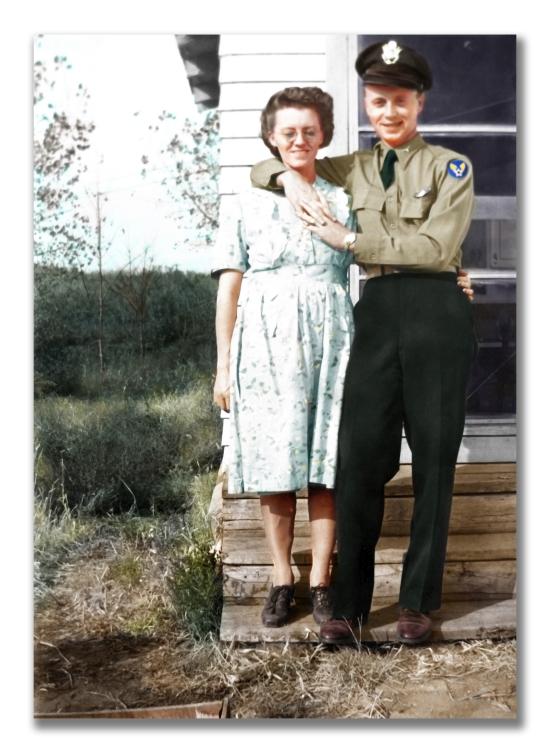 © Mark Erickson 2018 All rights reserved.

This copyrighted material may not be republished without permission.
Contact via Email @ Mark Erickson or visit his website @
http://markerickson.com/Family_History
Links are encouraged.



Go to Family Album Page 1 | Go to Family Album Page 2

Go to Family Album Page 3 | Go to Family Album Page 4

Go to Family Album Page 5




h  o  m  e

Contact 510.893.2800 Biography