m  a  r  k    e  r  i  c  k  s  o  n    p  a  i  n  t  i  n  g  s


Family Photographs  - 1865 - 2017
Sweden * Italy * England * France * Germany
New York City * California * Colorado * North Dakota


My uncle Andy (Anders) Sebran Erickson photographed at 14 years old in 1910 by his older brother Helmer at his "Erickson Studio' in Wilton North Dakota.
Below also are three photographs of Andy taken between 1913 and 1918. Andy was a tall good looking and kind man. He and his wife Klavdia (Khalflova) were an incredible couple. I always looked forward to visiting them.
Click to view a High Resolution image

Click to view a High Resolution image

Click to view a High Resolution image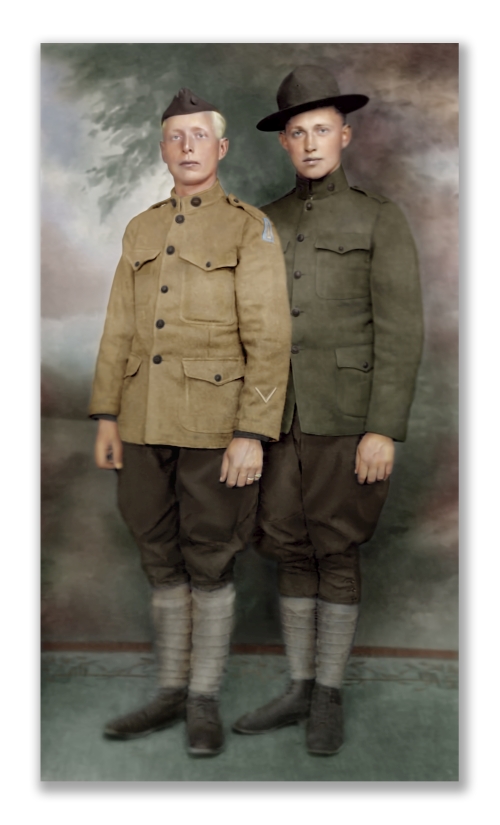 Click to view a High Resolution image



© Mark Erickson 2018 All rights reserved.

This copyrighted material may not be republished without permission.
Contact via Email @ Mark Erickson or visit his website @
http://markerickson.com/Family_History
Links are encouraged.


Go to Family Album Page 1 | Go to Family Album Page 2

Go to Family Album Page 3 | Go to Family Album Page 4

Go to Family Album Page 5




h  o  m  e

Contact 510.893.2800 Biography