m  a  r  k    e  r  i  c  k  s  o  n    p  a  i  n  t  i  n  g  s



Frank Severin Erickson
Ernest Julius Erickson
Andrew Anders Sebran Erickson
American Expeditionary Force 1918 - 1919
Out West & North Dakota



An article from the Bismarck Tribune dated November 7th, 1917.
My great uncle Ernest Julius Erickson's letter he penned about
his days at Camp Lewis, Washington, months before he would be
stationed in France as part of the 361st Infantry Regiment.

The "Skookum" Regiment as it was called was adopted from the 
Northwest Indians where the 361st was formed in 1917;
it is translated as: on-the-ball and trustworthy.

My grandfather Frank would eventually join him in France.
Both would serve in the Ypres-Lys; Meuse-Argonne; Lorraine campaigns in 1918.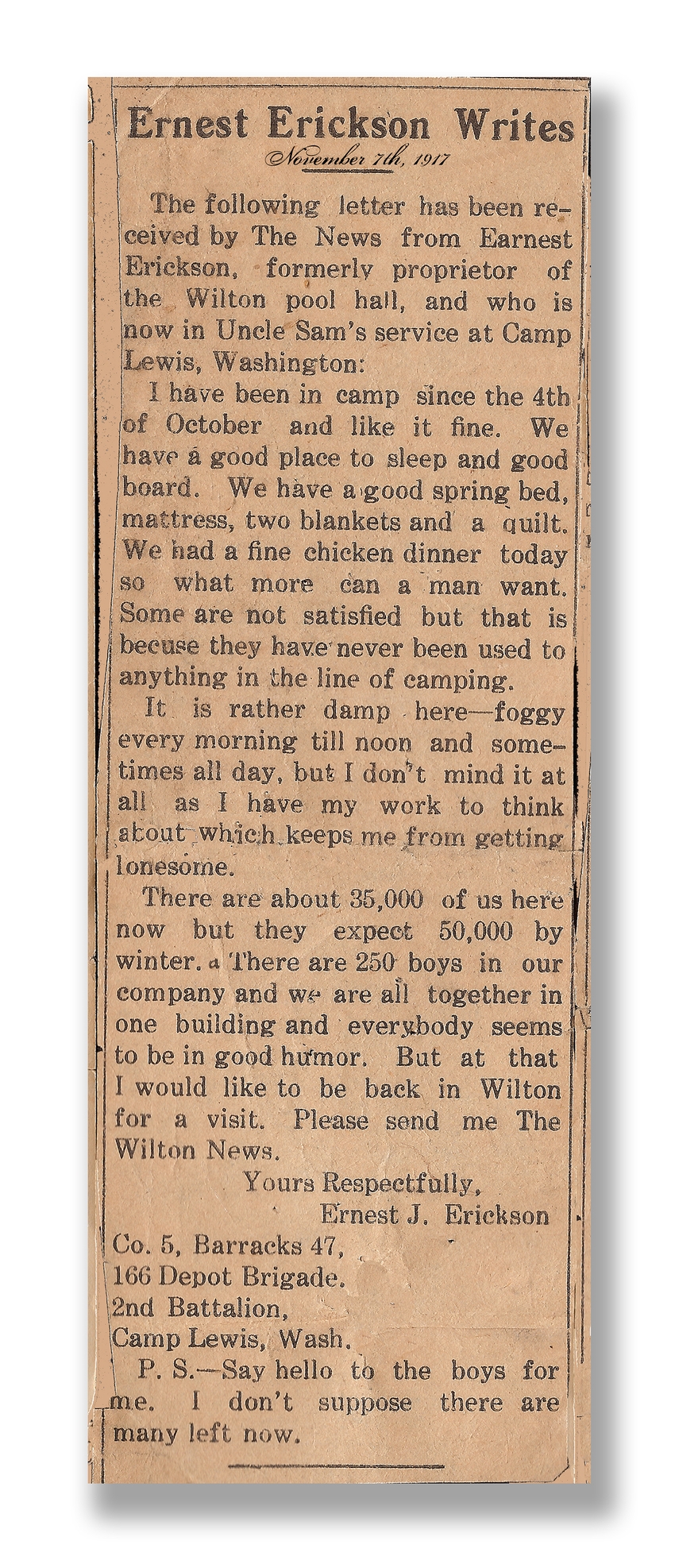 © Mark Erickson 2017 All rights reserved.

This copyrighted material may not be republished without permission.
Contact via Email @ Mark Erickson or visit his website @
http://markerickson.com/Family_History
Links are encouraged.



Return to Frank Erickson Page 1 | Return to Frank Erickson Page 2 | Return to Frank Erickson Page 3




h  o  m  e

Contact 510.893.2800 Biography